Ok, so based on that this is what I get.
With defer in the "correct' place: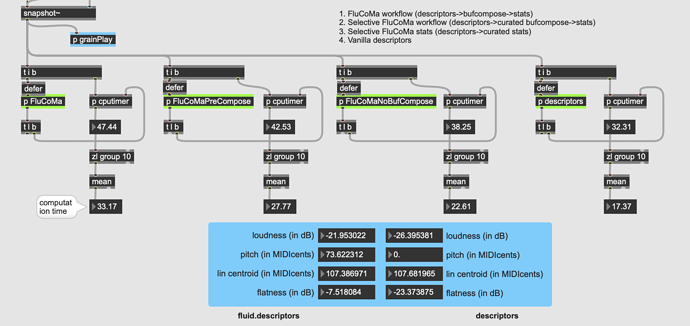 This gives me wild values for everything, including descriptors~. It also gives me really high values for the fluid. stuff too, whereas before I was getting circa 5-7ms per process.
No defer at all: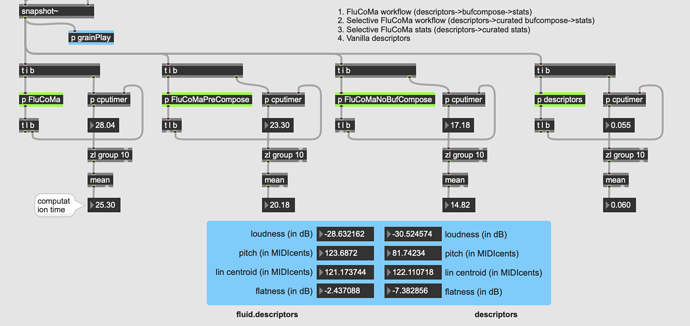 The descriptors~ is back to its speedy form, but the fluid. objects stay really slow.
So I guess the 5ms time I was getting from the fluid. examples were false reporting due to the deferlow being in the wrong place?
And in "reality" the fluid. stuff is around 500x slower? (in alpha07 anyways).