Ok, tested it finally.
I can see your confusion @tutschku. The numbers don't correspond to the order at all. You have to read through the text on the right of the patch to get it going. Once you add the fluid.bufcompose~, the core patch should work.
I haven't tested it with acoustic kick/snare/hat yet, but I tested it with much more subtle sounds. (I went to record some new sounds for this last week, but as you know, I can't really use any USB2 audio interfaces with my new laptop…)
First what the filter dicts look like for the synthetic kick/snare/hat: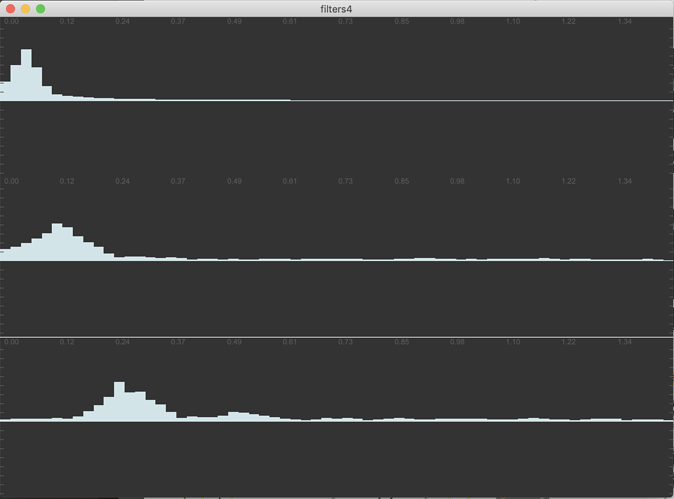 This is what the dicts look like with my prepared snare/crotale training set: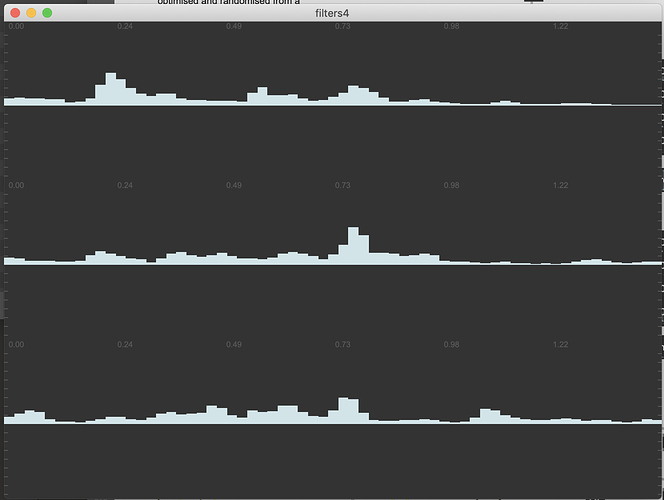 The differences are significantly more subtle. I can't get these to match consistently at all, though I haven't spent too much time trying to optimize the thresholds or used the jitter part(s) of the patch yet.
Worse yet are the differences between different types of snare hits (center, edge, rimshot, etc…):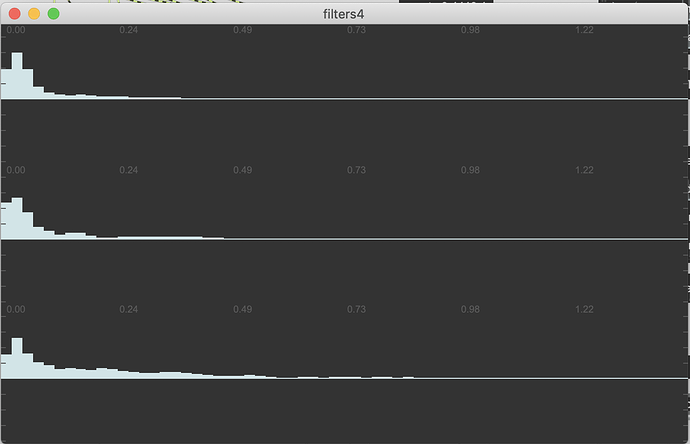 Stuff like this is going to be a real problem to differentiate between given how the filters look.