While creating a large dataset from a previously analyzed database, I'm using fluid.list2buf in a loop.
Frequently, and totally unconsistently I'm getting the error
fluid.dataset~: Empty buffer
This is what I guess is happening. It's a timing issue where the t b l is already banging out
the temp buffer before listfunnel has finished ???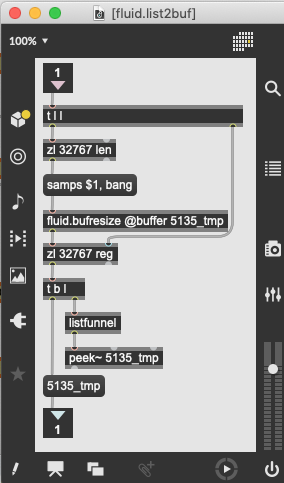 I modified the abstraction to this: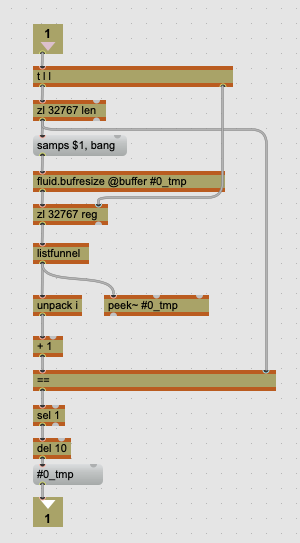 It works, but slows down the patch by a good margin.
Any other idea how to avoid the empty buffer error?
Thanks, Hans