As my batch processing becomes more and more heavy while analyzing many descriptors on large sound sets, I'm looking into the option of encapsulating some of the code into a poly~ and run poly~ instances in parallel mode.
The surprising outcome of a test is counter-intuitive.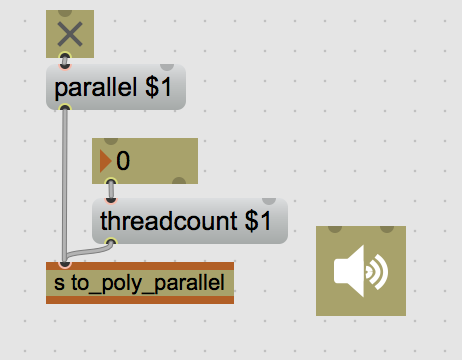 I tried several values of threadcount (always toggle dac off/on after changing settings). The fastest result is when parallel is set to off. Any combo of using the parallel option leads to longer overall calculation times. Anybody on this list being familiar with this?