Hi,
I am following James' youtube tutorials on using FluCoMa in Reaper and I hit a road bump right up front.
I put the ReaCoMa-master in the Scripts folder of Reaper as instructed. I put the Download of FluCoMa Command line on my desktop and gave the bin folder's address as path and: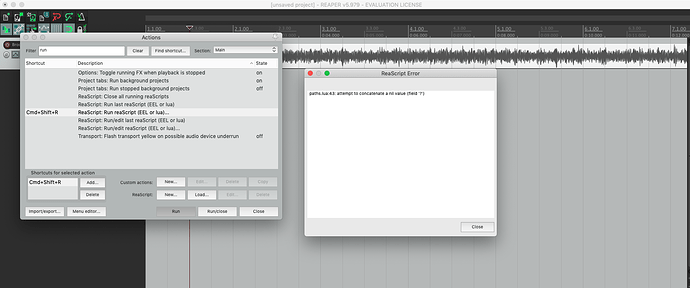 paths:lua:43: attempt to concatenate a nil value (filed "?")
What am I doing wrong? Thanks for the help!
Best,
Davor