The @unit 1 outputs log frequencies as floating point MIDI if I understand correctly.
In the help patch under 'logarithmic scale' I see that on the frequency output 'mtof' is used, which makes sense. The spread is also expressed in Hz, but no mtof is used?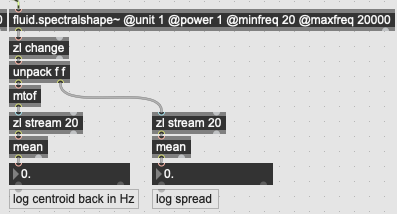 What is the reasoning behind? Thanks.