fluid.buf.flatten question
I revised my idea of breaking up a sound into four chunks and analyzing each with mfcc.
Now I'm doing a full analysis, keeping the fft settings equal for short or longer sounds. Then I'm dividing the features buffer into 4 parts and calculate median values and first derivative of median.
I want to create a buffer like this: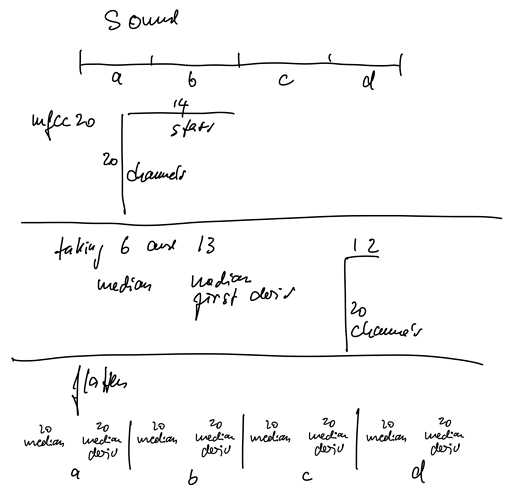 I'm using the new helpers fluid.buf.select and fluid.buf.flatten. But for some reason, buf.flatten produces a buffer with 80 samples for each chunk, instead of 40 as I would expect.
This is perhaps just me getting lost in the channels (counting from 1) and samples (counting from 0).