I've been working on exploring using transducers on my snare (after seeing @alicee's talk at the last plenary) and have gotten some pretty interesting results.
Angie filmed a performance video which will likely be streamed as part of The Noise Indoors mini-festival next week, and along with it I've filmed a little explanation of the setup and what's going on.
edit:
Performance video is finally up:

Also using some fluid.spectralshape~ to handle descriptor-based ducking for the larger transducer.
First some pics.
The "big" one (Dayton DAEX58FP), before mounting it on the snare: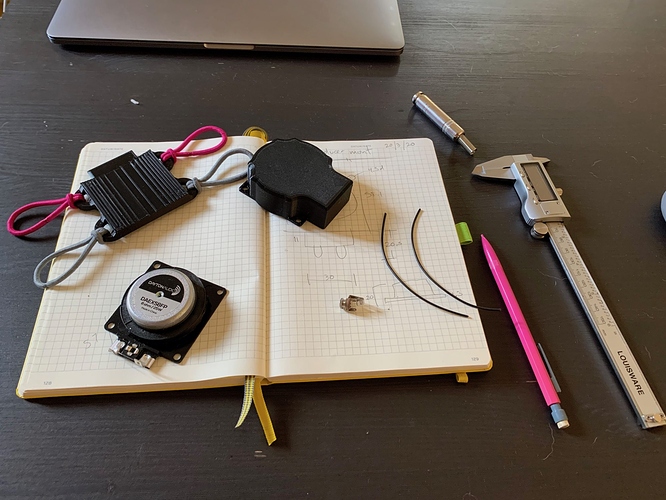 The "small" one (Dayton DAEX9CT):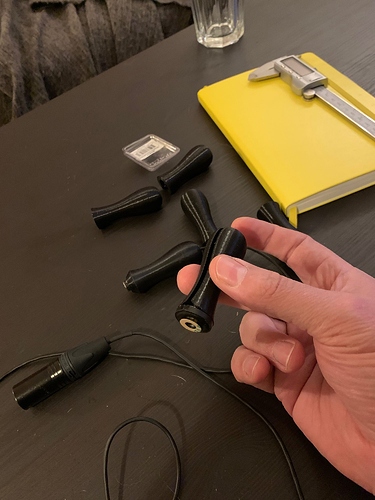 The performance video has more stuff going on, processing-wise, but the main FluCoMa bit is this: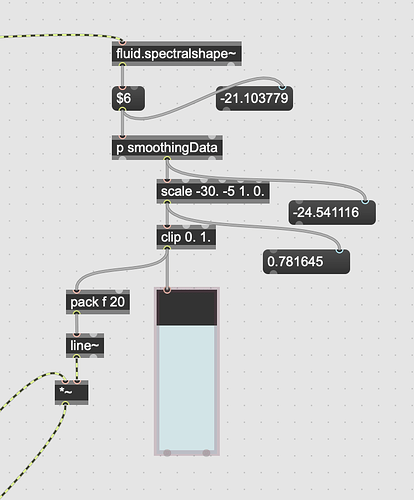 Basically using spectral flatness to duck the audio going to the (larger) transducer.
I also tried the 'confidence' out of fluid.pitch~ but I liked the way the overall curve and response worked with fluid.spectralshape~.